Description
Portable ramp for trolley and wheelchair access – PTR1
Our portable and lightweight ramp is a cost effective solutions for trolleys and wheelchairs to gain access over kerbs and steps.
Dimensions 680mm overall width, 600mm internal width (between rails) x 700mm long, total weight 4.2kgs.
Lightweight and portable to easily carry in a van/car.
Moulded-in carry handles at both ends.
Injection moulded from strong and durable plastic.
Avoid lifting heavily laden trolleys over kerbs/steps.
Wide enough to accommodate most wheel chairs (check width required for wheelchair access)
Portable Trolley Ramp PTR2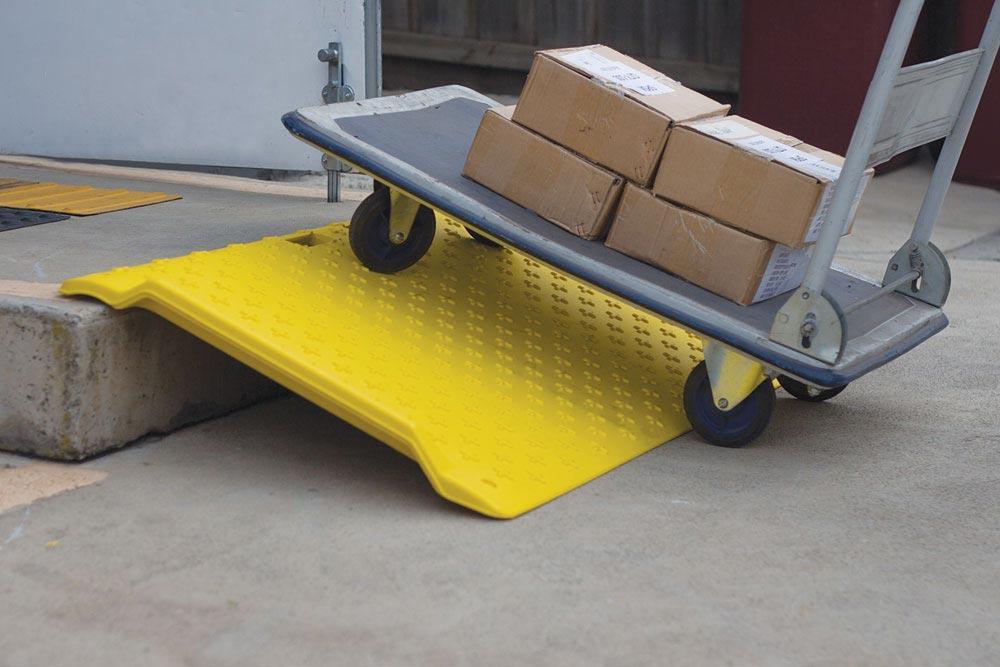 Portable trolley ramps manufactured from durable Yellow polyethylene plastic that includes a top anti-slip pattern design and steel bar reinforced backing. Available for use where there is a height difference of up to 200mm and rated to 300kgs. Features fixing holes for permanent use and handles for easy carrying.
Strong polyethylene plastic construction
Anti-slip top pattern provides grip
Steel bar reinforced backing support
Rated to 300kgs and 200mm between levels
Convenient carry handle, suitable for wheel chairs
Trolley Ramp Medium Duty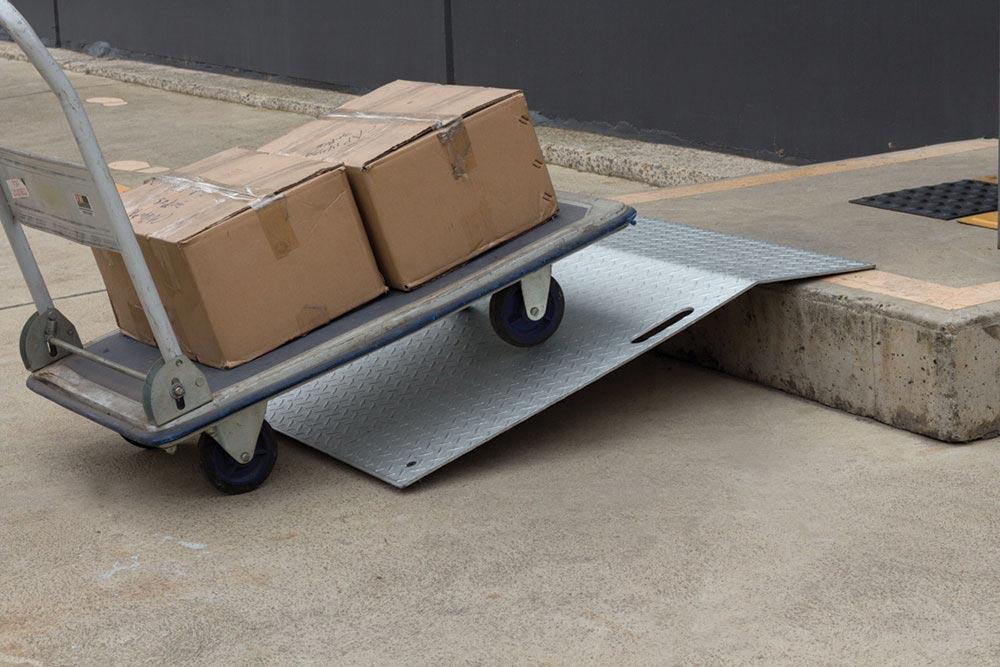 The ATR900 is a robust trolley ramp manufactured from 6mm thick aluminium textured floor plate with a total weight of approximately 15kgs. It is designed for pedestrian or hand trolley use with a load limit of 300kgs. With the ability to bridge changes in height up to 200mm, it is ideal around loading docks. Supplied with two stainless steel locating pins that secure the ramp in place, and convenient built-in carry handles to facilitate handling by one person.
6mm thick textured aluminium floor plate
Pedestrian or hand trolley use
Rated to 300kgs and 200mm between levels
Supplied with two stainless steel locating pins
Not recommended for powered equipment or vehicles